LinkedIn can help you find jobs, it can also help you apply for jobs. But many people don't know that you can use LinkedIn to prepare for interviews. I'm going to show you how!
5 ways you can use LinkedIn to prepare for interviews
In this article, I'm going to guide you through the process of using LinkedIn to prepare for your next job interview.
If you use all of the tips outlined in this article, you'll be in a great position to ace your next interview!
Coming up
1. Learn about your interviewer
2. Research the company
3. Get insight into the role
4. Practice interview questions
5. Watch LinkedIn Learning courses
Go incognito
Before we begin, you may want to change your visibility settings to private. Although your interviewers will expect you to do your research, you might prefer to remain anonymous. If that's the case, follow the steps below.
How to make your LinkedIn profile private
Click the Me icon at the top of your LinkedIn page
Now select Settings & Privacy from the dropdown menu
Select Visibility on the left
Click Change next to Profile viewing options
Select Private mode
Your changes will be saved automatically
As a Premium member, you can browse in private mode and still see exactly who has viewed your profile in the last 90 days.
Using LinkedIn to research your interviewer
An essential part of job interview preparation is researching your interviewer. You're going to want to know as much as possible about the person you'll be meeting. The more you know, the less nervous you'll be. This research will also help you to connect and make a positive first impression. Let's look at all the ways that you can learn about the person interviewing you.
1. Put a face to a name
Start at the top with their LinkedIn profile picture. It might sound strange but putting a face to a name is very helpful.
‍Why? Well, the reality is we get nervous in situations where we do not know what to expect. The less we know about the situation we are going into, the more nervous we are. When we have no idea about who will be interviewing us, including what they look like, we're less confident.
When we can put a face to a name we are able to build a degree of familiarity. It's a lot easier meeting someone for the first time when you already know what they look like. It makes the individual feel more familiar to us and helps us to feel more confident.
2. Understand their motivations
An interviewer, particularly if they are the hiring manager, will have certain motivations. They will be looking to hire someone that can help them achieve their goals. If you can figure out their motivations you'll be in a good position to connect with them.
If you speak to their motivations, you'll be speaking their language. Convince them that you can help fulfil their goals and you're likely to get hired.
This may sound difficult, but it's easier thank you think. A thorough examination of someone's LinkedIn page can offer some helpful clues.
Here are two ways to learn what might be motivating your interviewer:
Look at their background and career progression
Someone's career progression can give you insight into what motivates them. An MD or CEO may come from a strong sales background. This means they're still likely to be very commercially minded.
They'll speak the language of numbers and figures. Percentage increases will interest them. They will want to know how you can influence the bottom line. Make sure you have your results to hand!
Someone with an HR background is likely to be assessing your cultural fit. They'll want to know how well you work with others. Expect them to probe you on your salary expectations, and pick up on employment gaps.
Someone with a finance background will be detail-oriented. A CEO with an accountancy background may be all about cutting costs. Consider this when drafting your examples.
Put yourself in the shoes of the interviewer. Consider how they might think and what their priorities may be.
The more senior a person is, the more you can learn from their LinkedIn profile. Executive leaders often have a defined vision articulated on their profile. Many CEOs' LinkedIn profiles are like a microcosm of the company culture and values.
‍
Study their LinkedIn activity
Look at what your interviewer posts on LinkedIn. What have they been commented on? What do they like? Do they write articles?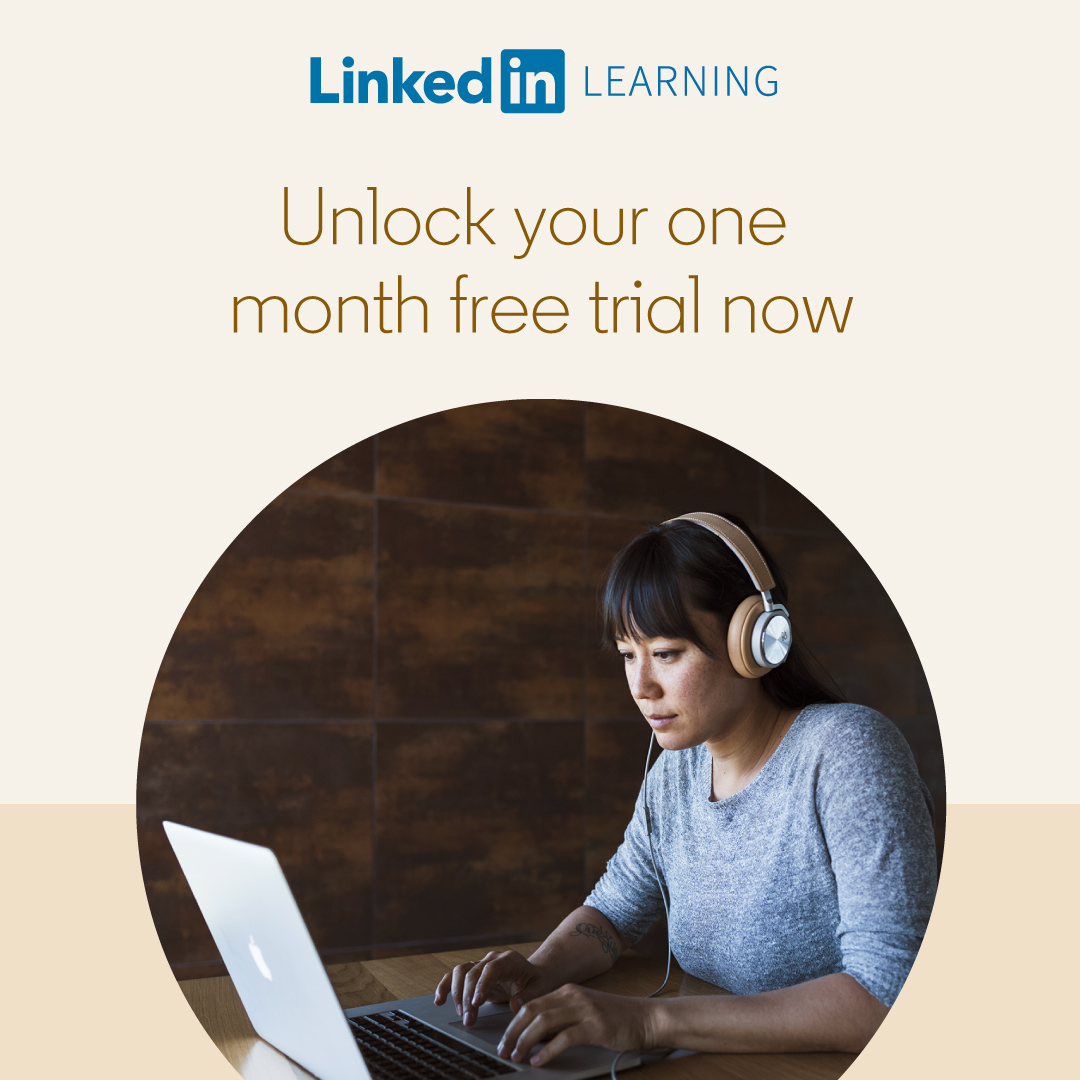 To the keen observer, this can offer up valuable information.
I once coached a client through an interview process with a major FMCG company. His final interview was with the CEO and together we studied his LinkedIn profile.
This CEO was very active on LinkedIn. By studying his posts and comments, it was clear he was passionate about building brands.
My client was not going for a marketing role. But we knew that his interviewer would be speaking the language of a marketeer. So my client focused on how he could help him to create a globally trusted and recognised brand. It worked! He got the job.
3. Find common ground
Common ground is powerful. We enjoy meeting people from the same city as us. We gel with people with whom we have shared connections. We're more likely to trust people who have similar interests to us, or who studied at the same university.
When we have something in common we no longer feel like total strangers. If you want to break the ice in an interview and want to be memorable, find common ground. Look through their profile and identify areas of mutual interest. Subjects that you can chat about, are great conversation starters.
‍
Look at their education
If you studied in the same place or studied the same subjects you have instant common ground.
Where are they from?
Have you ever met someone who comes from the same area as you? It's an instant connection.
Where have they worked in the past?
If you are interviewing within a specific industry you may find that you have both worked for the same company. This is another great conversation starter.
‍Do you have shared connections?
Look at who they are connected with. Be cautious here as most people do not actually 'know' their connections. Look at their LinkedIn recommendations. These are people who they are sure to have some level of relationship with.
What's written on their profile?
How have they described themselves and their career in the About section? Read their LinkedIn headline to get an idea of what they want people to know about them. These two sections often reveal a lot about a person's values, achievements and ambitions.
Using LinkedIn to research the company
Now you know something about your interviewer, it's time to look at the company. Here are all the ways that you can use LinkedIn to learn about the organization.
1. Look at the employees on LinkedIn
Employee profiles will give you an insight into the company's culture. How are people dressed in their profile pictures, are they very formal, or are they less formal?
Does this company or department prefer certain academic qualifications? What kinds of content do employees post? Does this company like to hire people from certain backgrounds, organisations or disciplines?
2. Find connections
A connection within the organisation can provide you with insight and advice. Someone who has worked there in the past may be more honest and open.
Offer to take them for a coffee or ask if you might give them a call. Be up-front and honest with them. Tell them that you are applying for a role in their organisation and would like to ask their opinion and advice. Prepare your questions in advance so that you don't waste their time.
A great way to reach these people is with a well-written LinkedIn InMail.
3. Visit the company page
A company's LinkedIn page can be a great source of insight and a great place to conduct some creative research. Pay attention to the content that they have been posting. What do they reveal about the direction that the organisation is going in? Are there challenges that they seem to be facing? What problems are they looking to overcome?
Your interview is an opportunity to show how you'll help overcome these challenges. A little insight into what these are will help you decide what to highlight and focus on in your interview.
Let this take you to some wider industry content and insights. Use LinkedIn to research their competitors, and look at industry news and articles.
The more you know about what's taking place within their world, the more of an expert you will appear. You will also be able to ask more intelligent and insightful questions of them.
Use LinkedIn to research the role
To do this you'll need to find the person who held this role in the past. Search for the job title and then input the company name in 'past companies'.
Take note of how long they stayed in the role. If no one stays in the role for longer than a year then this could be a warning sign.
You should also look at who the role reports to, and who's in the same team. You won't find everyone on LinkedIn, but you'll get a pretty good idea.
How does the current or past incumbent describe their role on LinkedIn? What responsibilities have they listed?
The background of the individual may also shed some light on what they're looking for in a candidate.
Use LinkedIn Premium to practice interview questions
LinkedIn is a goldmine for research purposes. It's also full of helpful interview practice tools.
As a LinkedIn Premium member, you can access common interview questions with sample answers.
These sample answers are a fantastic way of preparing for a job interview.
How to access the LinkedIn interview preparation feature
Click on the 'jobs' tab at the top
Select 'interview prep'
On the left-hand side is a list of common interview questions
Clicking on categories will give you access to industry and job-specific questions
On the right-hand side, you'll now have an overview of the question, an answer framework and tips
Get feedback on your interview answers
You can go a step further and get feedback on your own answers. Record or type your answers and an AI tool will give you immediate feedback. Your answers are completely confidential.
To access the AI preparation tool, click on the 'practice and get feedback' button.
You would be wise to make use of these features as part of your interview preparation.
A free trial of LinkedIn Premium will give you complete access for 30 days. This is more than enough time to become an interview pro.
LinkedIn Learning courses
Finally, let's talk about LinkedIn Learning courses. As a LinkedIn Premium member, you have access to thousands of great professional courses. Many of these courses will help you prepare for your interview.
Here are three recommendations
Job Interview Nano Tips with Madeline Mann – learn more

Preparing for Your Interview – learn more

Expert Tips for Answering Common Interview Questions – learn more
LinkedIn Learning courses are a cost-effective way to benefit from the advice of career experts.
You get access to LinkedIn Learning when you sign up for a free trial of LinkedIn Premium.
Learn more: Discover more about LinkedIn Learning here
Conclusion
LinkedIn is one of the best job interview preparation tools on the market if you know how to use it.
Follow the tips in this article, and walk into your next interview equipped and prepared to ace it!